If you do not control your own DNS with a third part provider like cloudflare or DNS madeeasy then please submit a ticket to M3 to make the DNS update.
DNS Mail Exchanger Details:

IN MX 1 ASPMX.L.GOOGLE.com.
IN MX 5 ALT1.ASPMX.L.GOOGLE.com.
IN MX 5 ALT2.ASPMX.L.GOOGLE.com.
IN MX 10 ALT3.ASPMX.L.GOOGLE.com.
IN MX 10 ALT4.ASPMX.L.GOOGLE.com.

Local Mail must be turned off in your M3Server control panel for google apps to work properly.
Follow steps below
Log in to your M3 Admin Control Panel
EXAMPLE: https://servernamehere.m3xs.net/adm/
Note: Put your server name where it says yourservername in the example URL above.
Note: Your control panel may look slightly different depending on the theme you are using; however, the steps will be the same for all themes based off of the M3XS7 theme.
2) Click List
3) Select Domain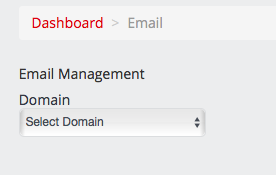 4) Slide Local Email Service to OFF

This completes server side edits that need done for Google MX.